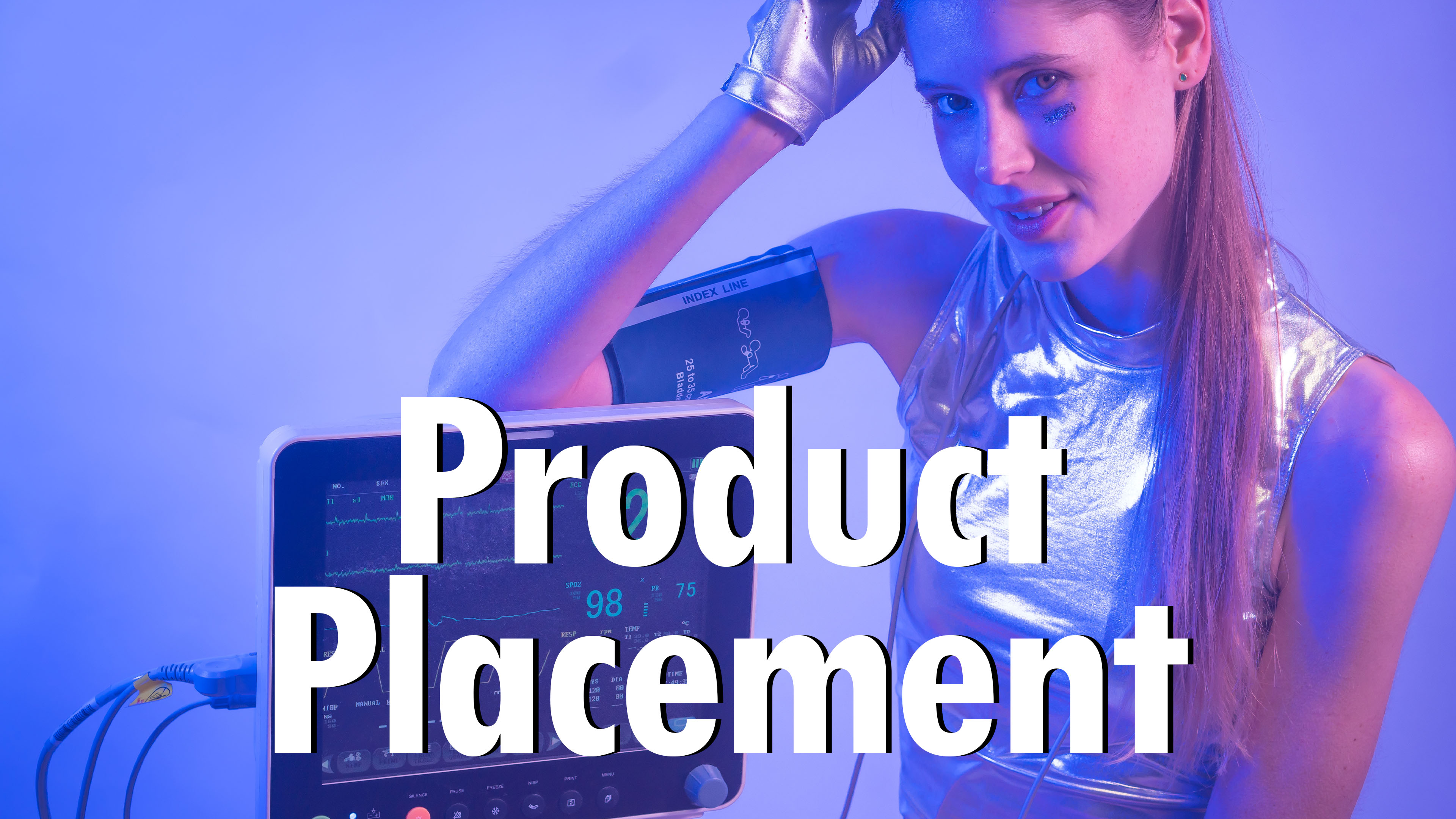 Product Placement
A downloadable set of photos and vids
Before Lirika (model SarahB) departs from the Intravenus Project Headquarters to return to her former life she takes the opportunity for a social media influencer gig - presenting this nice vital sign monitor for her followers. See her futuristic silver outfit and EKG wires. Use the discount code 1NTR4V3NU7 for 10% off!*
---
Please leave a few dollars in the tip jar if you download this set.

---
Download the ZIP for 23 high-res images. The video clips have different tones reflecting the character processing her time at Intravenus Project Headquarters.
In FUTILITY she has a hard time concentrating on the job. Lirika thinks back on what led her here and how she nearly lost her old self. In TRANQUILITY she looks forward to the future and a life free of the promise that bound her to the Intravenus Project.
STABILITY is a short teaser in portrait mode shot for social media.
---
The Intravenus Project is a collection of connected photo stories taking place in the near future. The style has been described as "eerie tech eroticism".
---
Model: https://www.instagram.com/official.sarahb/

---
* There is no actual code, it's only the scene description. But you can get some nice working ones on Wish!
Download
Click download now to get access to the following files:
Product Placement - 23 images (ZIP)
327 MB
"Futility" - 2:25m (4K)
540 MB
"Tranquility" - 1:44m (4K)
355 MB
"Stability" - Social Media Teaser (4K)
84 MB
"Futility" - 2:25m (HD)
132 MB
"Tranquility" - 1:44m (HD)
74 MB
"Stability" - Social Media Teaser (HD)
8 MB
"Futility" - 2:25m (SD)
31 MB
"Tranquility" - 1:44m (SD)
18 MB
"Stability" - Social Media Teaser (SD)
2 MB