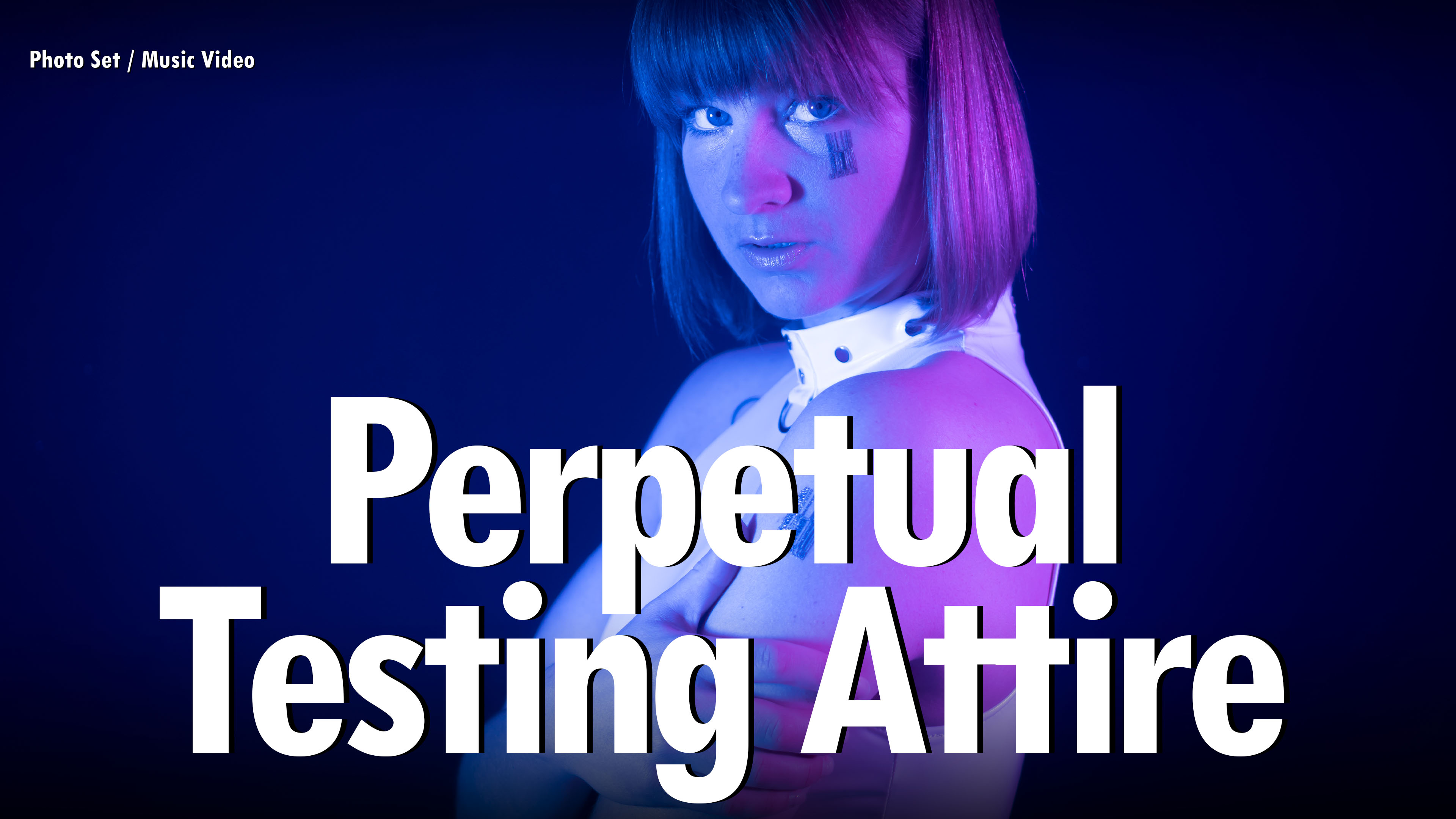 Perpetual Testing Attire
What would a test subject wear that undergoes testing all the time? Maybe ID barcodes would be tattooed on her skin? Maybe she would also have tattoos for EKG sensor placement?
This photo set and music video is not part of the Intravenus Project storyline. Just relax and enjoy the visuals.
---
The Intravenus Project is a collection of connected photo stories taking place in the near future. The style has been described as "eerie tech eroticism".
---
Models: https://www.instagram.com/annerosenbaum/

Music: https://open.spotify.com/track/4mWMvwCyxMar9X16wv5vbN?si=da66a61ebf6d4e51
The stories feature beautiful women wearing electrodes and barcodes tattoos on their skin. Posing with tubes, infusions, VR headsets and wires. A glimpse into a world in which technology controls us just a little more than we have control over it.
Download
Click download now to get access to the following files:
Perpetual Testing Attire - Photos
195 MB
Touch of your skin - Music Video - 4K (3840x2160)
834 MB
Touch of your skin - Music Video - HD (1920x1080)
300 MB
Touch of your skin - Music Video - SD (960x540)
75 MB
Bonus - Sequence 01/02 4K (3840x2160)
455 MB
Bonus - Sequence 01/02 HD (1920x1080)
212 MB
Bonus - Sequence 01/02 SD (960x540)
93 MB
Bonus - Sequence 03/04 4K (3840x2160)
403 MB
Bonus - Sequence 03/04 HD (1920x1080)
164 MB
Bonus - Sequence 03/04 SD (960x540)
73 MB