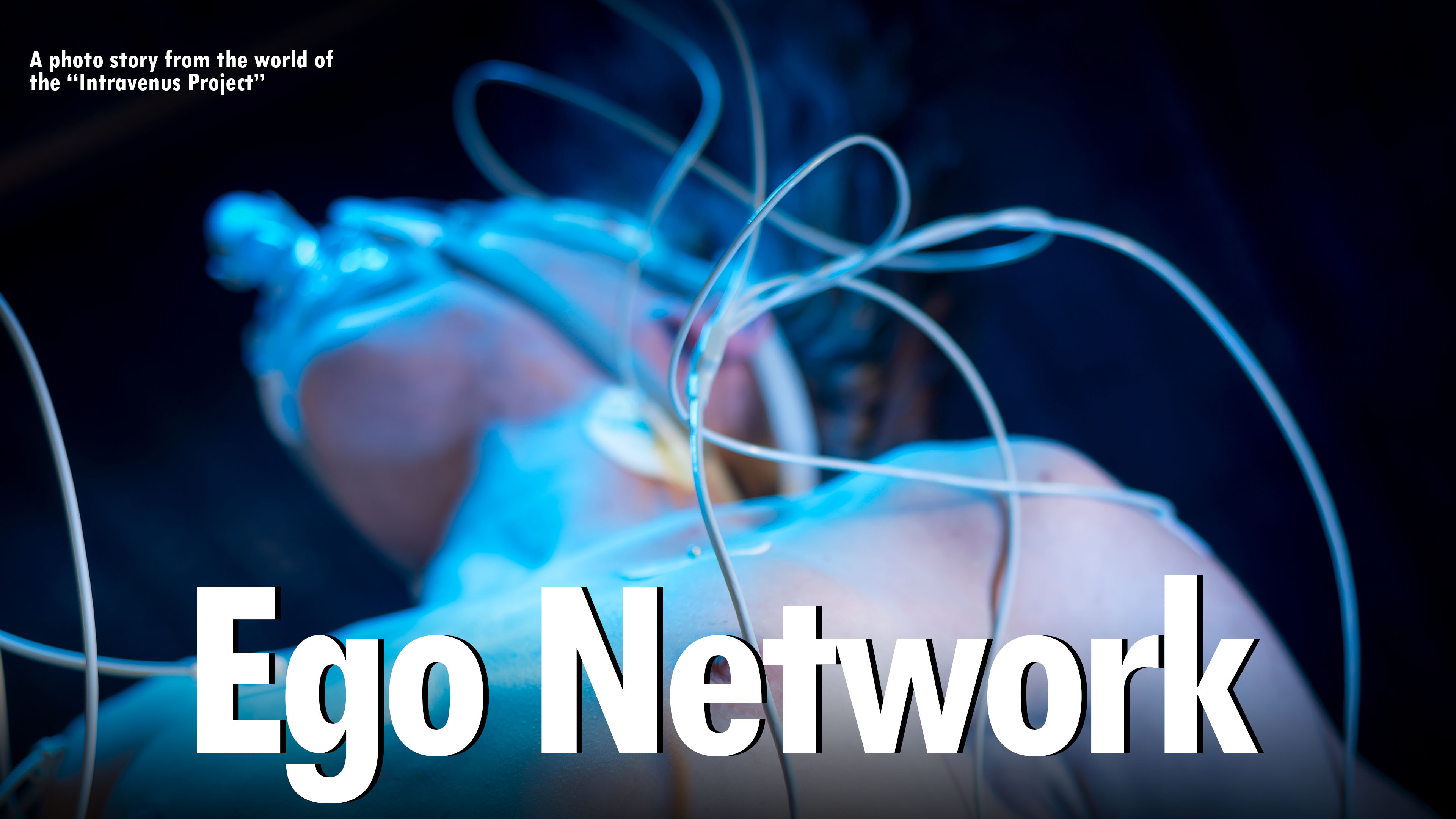 Ego Network
If there was a hierarchy of research units in the Intravenus Project the Department of Oneironautics was at the very bottom. Opened less than a year ago, the other department heads tried to ignore Alodie Maurer and her band of dream readers as best as they could.
So did Project Administration. Generous donations kept the tiny team profitable and they rarely bothered anyone with requests for Participants.
All of this was by design. For the longest time Organization 101 kept its distance to the Project. Out of respect for the First Prophet and her wishes. But now they needed someone hiding in plain sight. An observer.
So when the Project Campus went into lockdown Alodie decided to stay behind. To observe the events about to unfold.

---
The Intravenus Project is a collection of connected photo stories taking place in the near future. The style has been described as "eerie tech eroticism".
---
Model: https://www.instagram.com/shibari_sari/
The stories feature beautiful women wearing electrodes and barcodes tattoos on their skin. Posing with tubes, infusions, VR headsets and wires. A glimpse into a world in which technology controls us just a little more than we have control over it.
Download
Click download now to get access to the following files:
Ego Network - Photo Story (PDF)
58 MB
Ego Network - Uncropped and unused photos
758 MB