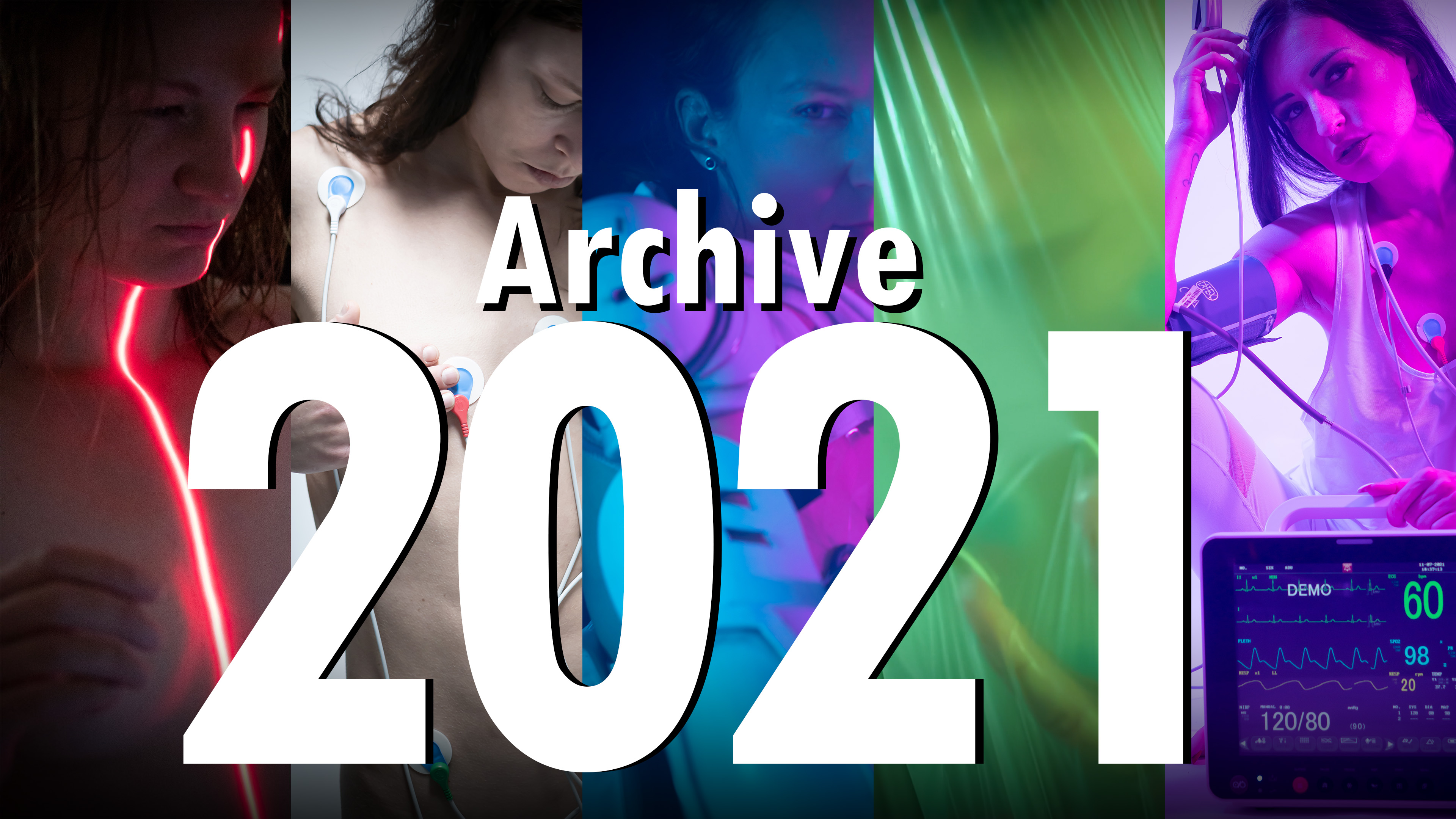 Archive 2021
All releases of the year 2021 that don't have their own project page.
Models: Sari Shibari, Delir / Anne Rosenbaum, Felice Siana, Kira Valentina
The original publishing platform was Dropbox Showcase. If you are interested in the story bits check out the files that are named Story HTML Backup. Open the file in a browser so you can see how everything looked on that platform. If you are only interested in the media just download the files marked Photos or the video files.
All photo sets are connected by a small ongoing story set in a parallel timeline. The Intravenus Project researches technology of unknown origin (exotic technology / exotek) with the help of participants, voluntary test subjects. The antagonist of the Project is Organization 101 which believes that exotek is the key to a divine prophecy.
The style of the releases is eerie tech eroticism. A little bit of technophilia, a little bit of medical fetish. Thank you to the models for performing in these sets and thank you for the all the good people who supported the Project in 2021.
The Sky above the Port ~ Prelude
Sari gets ready to bring a certain someone back to life, wearing electrodes and a breathing mask.
Electronic Performer
Music video with Sari in the same setup.
The Sky above the Port
Anne has been downloaded into her new body and freed from the black goo. She tries to find out who summoned her and what they want with her.
Costume Test Shoot
Testing the future soldier outfit that was made for Anne.
Hypnagogic Reconditioning Visor
Another test shoot with programmable LED glasses.
For Demonstration Purposes Only
Kira poses with a vital sign monitor in a fashion shoot.
Cocoon
Kira covered in electrodes in goo getting out of an artifical PVC coccoon.
Monitored
Kira in lingerie and electrodes, relaxing connected to the vital sign monitor.
---
Since I started with itch.io in 2021 many releases already have their own project page. Please check them out, too. :)
Download
Click download now to get access to the following files:
The Sky above the Port ~ Prelude - Story HTML Backup
1 MB
The Sky Above the Port ~ Prelude - Sari Shibari - Photos
88 MB
Electronic Performer - Sari Shibari - Video - 4K / UHD / 2160p
678 MB
Electronic Performer - Sari Shibari - Video - HD / 1080p
160 MB
Electronic Performer - Sari Shibari - Video - SD / 540p
48 MB
Electronic Performer - Unused Footage - Video - 4K / UHD / 2160p
672 MB
Electronic Performer - Unused Footage - Video - HD / 1080p
273 MB
Electronic Performer - Unused Footage - Video - SD / 540p
83 MB
The Sky above the Port – Story HTML Backup
7 MB
The Sky above the Port - Delir - Photos
973 MB
Costume Test Shoot - Felice - Photos
167 MB
Hypnagogic Reconditioning Visor - Felice - Photos
74 MB
Electronic Performer Bonus Pictures - Sari Shibari
584 MB
For Demonstration Purposes Only - Kira Valentina - Photos
678 MB
Cocoon - Kira Valentina - Video 4K / UHD / 2160p
584 MB
Cocoon - Kira Valentina - Video HD / 1080p
213 MB
Cocoon - Kira Valentina - Video SD / 540p
86 MB
Monitored - Kira Valentina - Video SD / 540p
167 MB
Monitored - Kira Valentina - Video HD / 1080p
479 MB
Monitored - Kira Valentina - Video 4K / UHD / 2160p
870 MB