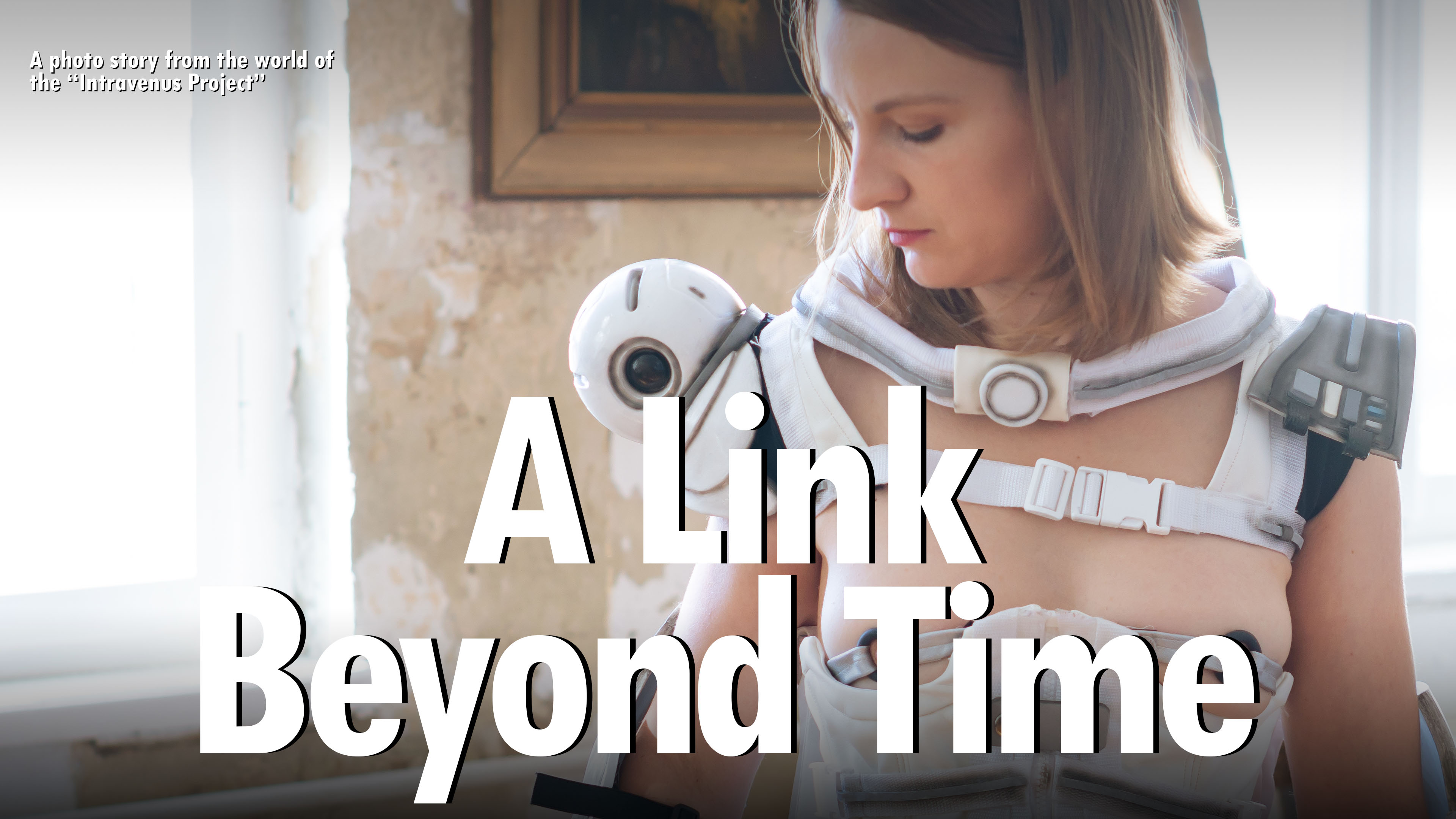 A Link Beyond Time
It was surprisingly easy for Leonie to rent a place close to the headquarters of the Intravenus Project. The area used to be pretty popular with Project employees who wanted a short commute to work but also wanted some safety distance between their families and the Project Campus at the same time.
The agent from property management wasn't free to disclose why the neighborhood was declared a quarantine zone a few years ago. But she talked endlessly about the poor timing having to reopen during this endless lockdown.
Looks like the former residents weren't eager to return after months of negligence and abandonment. The agent tried to sell it as an opportunity for artists and free thinkers at an unbeatable price. Lots of free space, neighbors who didn't care about unusual sights on their street? An opportunity indeed.
---

The Intravenus Project is a collection of connected photo stories taking place in the near future. The style has been described as "eerie tech eroticism".
---
Models: https://www.instagram.com/annerosenbaum/
The stories feature beautiful women wearing electrodes and barcodes tattoos on their skin. Posing with tubes, infusions, VR headsets and wires. A glimpse into a world in which technology controls us just a little more than we have control over it.
Download
Click download now to get access to the following files:
A Link Beyond Time 01 - Prep
684 MB
A Link Beyond Time 02 - Mask
930 MB
A Link Beyond Time 03 - AI
363 MB
A Link Beyond Time 04 - Suit
683 MB
A Link Beyond Time - 4K (3840x2160)
149 MB
A Link Beyond Time - HD (1920x1080)
32 MB
A Link Beyond Time - SD (960x540)
10 MB